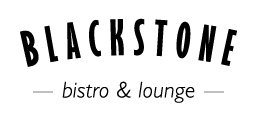 Boutique Hotel Indigo Tel Aviv/Diamond District
5 Aholiav Street, Ramat Gan, 52521
Tel. +972 3 9300 033
Fax. +972 3 9300 003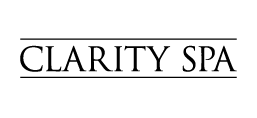 Boutique Hotel Indigo Tel Aviv/Diamond District
5 Aholiav Street, Ramat Gan, 52521
Tel. +972 3 9300 033
Fax. +972 3 9300 003



Boutique Hotel Indigo Tel Aviv/Diamond District
5 Aholiav St. Ramat Gan 5252258
Tel. +972-3-9300033
Fax. +972-3-9300003

Classic Room including breakfast for two from 250$
Spa Package including Classic Room, breakfast and 30 min. spa treatments for two from 325$
Classic Room including breakfast and dinner for two at the Blackstone Bistro from 349$

For Reservations Please Dial +972-73.2753806
* Upon availability only
* Add VAT where applicable

You are being transferred
---
To Intercontinental Hotels Group's website
to continue with your reservation.
Intercontinental Hotels Group הנכם מועברים לאתר
לצורך ביצוע המשך הזמנה



HOTEL ROOMS
Select the perfect hotel room for you at boutique Hotel Indigo Tel Aviv – Diamond District, the urban boutique hotel where lifestyle, nightlife, luxury and pleasure meet – and free Wi Fi too.
BLACKSTONE BISTRO & LOUNGE
BLACKSTONE BISTRO & LOUNGE
Blackstone Bistro & Lounge is an eclectic French-Mediterranean style urban bistro restaurant that combines Tel Aviv spirit and European flair. Lounge the day away with your favorite drink.
CLARITY SPA
Be indulged with a wide range of luxury spa treatments at the Clarity Spa, an oasis of relaxation in the midst of an urban metropolis. The only business here is your pleasure.
SPECIAL OFFERS
Tables with spa treatments, fun days etc.
B ON TOP
B ON TOP Rooftop Pool & Lounge, the place to see and be seen, featuring a spectacular rooftop sundeck, infinity swimming pool & cool tapas bar.
OUR STORY
Welcome to Boutique Hotel Indigo Tel­Aviv – Diamond District, part of the up scale boutique hotel brand of the InterContinental Hotels Group, presenting a unique urban hotel experience overlooking the skyline of fabulous Tel Aviv.
JUBILEE ROOM
The Jubilee is Tel Aviv's finest conference and event room, featuring a balcony with Tel Aviv and Mediterranean sea views and superb cuisine from the kitchen of the Blackstone Bistro & Lounge.
DESIGN &LIFESTYLE
Boutique Hotel Indigo Tel­Aviv– Diamond District is a rich palette of colors, fabrics and textures, creating the ultimate in lifestyle, pleasure and luxury, whether for business travel or weekend leisure.